Krix Seismix 3 Mk5. The best active subwoofer under $1000?
Enjoy the most economical mid-size active subwoofer in your home theatre from the Australian company that cinemas use - Krix.
Enjoy deeper bass from a larger enclosure than the Krix Seismix 1 at little extra cost! The Seismix 3 uses a larger 275mm driver and 220W amplifier than the more compact Krix Seismix 1.
Ideal for your home theatre or stereo for deeper more natural bass.
Choose from three standard colours in genuine timber veneer: Black Ash/Woodgrain, Atlantic Jarrah, or American Cherry.
Request your own Krix custom finish to match your home d&eacutecor!

Krix loudspeaker catalogue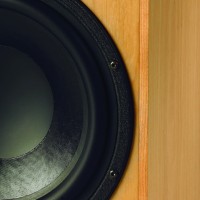 View large Krix Seismix 3 photo


See also:
Krix Active Subwoofers
Krix Tektonix active subwoofer
Krix Volcanix active subwoofer
Krix Seismix 1 active subwoofer
Home theatre & multi-room hi-fi