Quality Krix Scenix home theatre in-wall speaker.
Modelled on the award winning Krix Acoustix MK2 bookshelf speaker, the symmetrical 3-driver 2-way Krix Scenix provides greater intelligibility and transparency, even when installed close to the listener.
Ideal for use in high-end home theatre applications as the surround speakers with front Krix Epix speakers, as compact front home theatre speakers, or as high-end multi-room audio in-wall speakers.
Dual 130mm bass drivers with 25mm vented magnet voice coils provide exceptionally smooth response and low distortion. The 26mm dual concentric diaphragm tweeter with wave guide centre plug provides controlled directivity and a smooth, revealing upper treble response.
A quality sealed enclosure supports low frequency extension to 80Hz, allowing the Krix Scenix to excel when paired with a Krix Subwoofer.
The Krix Scenix fits between standard stud wall framework, is only 97mm deep, and may be installed after plaster is on.
Optional removable black cloth-covered grille frame available.
Krix loudspeaker owner manual
Krix loudspeaker catalogue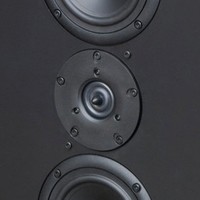 View large Krix Scenix photo


Ask Clever Home to include Krix
Scenix speakers in your automated
home during or after construction.


See also:
Krix Epix in-wall speakers
Home theatre & multi-room hi-fi