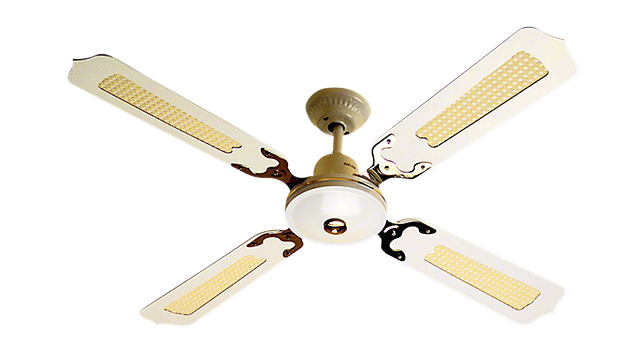 How to enjoy Clever Home automated control of your ceiling sweep fans:
Ask the company supplying your ceiling sweep fans to supply them with flying leads or terminals for direct connection to the up/down motors, but without any switches, remote controls, or any of their own "home automation" control devices.
Your Clever Home automation Engineer may design, supply and program a professional home automation equipment that is more capable, flexible, and serviceable than the control parts that the supplier of your ceiling sweep fans may have available. We normally use C-Bus L5501RFCP 3-speed ceiling sweep fan relays located in an accessible central location to directly control the off and three on speeds, and integrated these relays with other quality home automation components to achieve these benefits.


Ask your Clever Home automation Engineer to produce a Clever Home automation proposal.
A detailed Clever Home automation proposal may include devices directly controlling your ceiling sweep fans of a type that may be integrated with the control of your lighting, heating and cooling, energy monitoring, and security - or you may ask us to just make it much simpler to control multiple ceiling sweep fans in your home.


Proceed with your Clever Home automation proposal.
Your Clever Home automation Engineer will work with an electrician to install, commission and program the home automation equipment and cabling according to your detailed Clever Home automation proposal. The electician may be your favourite electician, an electrician that is already familiar with your home's electrical installation, the builder's electrician, or an electrician that has previously worked with Clever Home on other home automation projects. Wiring details for ceiling sweep fans, and how the original speed control capacitors are reused, are provided in the C-Bus L5501RFCP ceiling sweep fan relay Installation Manual.