Krix Neuphonix - your flagship Krix floor-standing speaker.
Indulge yourself with Krix Neuphonix 3-way 6-driver floor standing speakers in your stereo listening room or home theatre.
These Australian Krix Neuphonix speakers are such exceptional value and quality that you will want to use them for both front and surround speaker locations. Combine your with the awesome Krix Epicentrix centre speaker and Krix Volcanix active subwoofer for an amazing home theatre experience!
Bi-wire or Bi-amp your Krix Neuphonix for even better sound.
Choose from three handsome genuine timber veneer finishes: Black Ash/Woodgrain, Atlantic Jarrah, or American Cherry.
Request your own Krix custom finish to match your home d&eacutecor!

Krix Neuphonix 3-way 6-driver floor standing speaker brochure
Krix loudspeaker catalogue
Krix speaker owner manual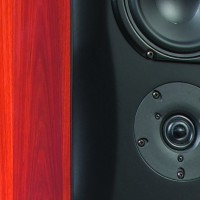 View large Krix Neuphonix photo

See also:
Krix Floor Speakers
Krix Apex floor speaker
Krix Phoenix floor speaker
Krix Harmonix floor speaker
Krix Epicentrix centre speaker
Krix Seismix 3 active subwoofer
Krix Volcanix Active Subwoofer
Home theatre & multi-room hi-fi