Krix Phoenix - Classy compact 2-way floor standing speaker.
Your Krix Phoenix 2-way 3-driver floor standing speakers has arisen from Krix's most awarded floor speaker the Lyrix / Lyrix Gold.
Enjoy amazing tonal depth, imaging and balanced musicality from these slim floor standing Krix Phoenix speakers.
Ideal for home theatre front/surround use, or for dedicated stereo.
Bi-wire or Bi-amp your Krix Phoenix for even more refined sound.
Choose from three handsome genuine timber veneer or vinyl finishes: Black Ash/Woodgrain, Atlantic Jarrah, or American Cherry.
Request your own Krix custom finish to match your home decor!

Krix Phoenix 2-way floor standing speaker brochure
Krix speakers catalogue
Krix speaker owner manual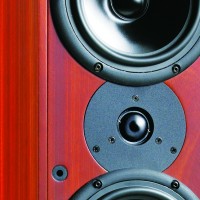 View large Krix Phoenix photo

See also:
Krix Floor Speakers
Krix Apex floor speaker
Krix Harmonix floor speaker
Krix Neuphonix floor speaker
Krix Seismix 1 active subwoofer
Krix Seismix 3 active subwoofer
Krix Volcanix Active Subwoofer
Home theatre & multi-room hi-fi