Krix Atomix. The best bookshelf home theatre speakers under $450?
Enjoy the most compact and economical bookshelf speakers in your home from the Australian company that cinemas use - Krix.
Award winning Krix Atomix bookshelf speakers are designed to be small in size yet big in sound, delivering detailed accuracy and stunning clarity.
Krix Atomix speakers are ideal as compact stereo speakers, front/rear home theatre speakers, or as superb desktop speakers.
The perfect partner for your other award winning Krix Series One speakers: Rhythmix floor-standing, Sonix centre and the Seismix Cube subwoofer.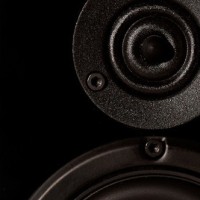 View Krix Atomix speakers photo



Krix Bookshelf Speakers
Krix Equinox bookshelf speakers
Krix Acoustix bookshelf speakers
Krix Tryptix on-wall speakers

Home theatre & multi-room hi-fi