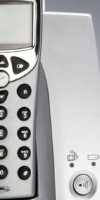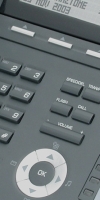 Now you can enjoy using professional quality

phone systems

in your home, with extra long range wireless or intercom and door/gate access control capabilities.
Enjoy long range cordless phones from EnGenius with maximum outdoor ranges from 6km to 15km, and good concrete wall/floor penetration capability.
Easily install Aristel wireless stainless steel door station intercom-phone systems with access control support.
Reliable wired LG Aria phone systems with intercom and access control support, and stainless steel door stations.
Combine EnGenius or Aristel cordless phones with your LG Aria phone system on on its analog extensions.
Answer visitors from any telephone extension.
Intercom or transfer calls between phone extensions.
Ideal for your home, office or shop.